Pita Cafe
1976 S La Cienega Blvd, Los Angeles, CA 90034
Order now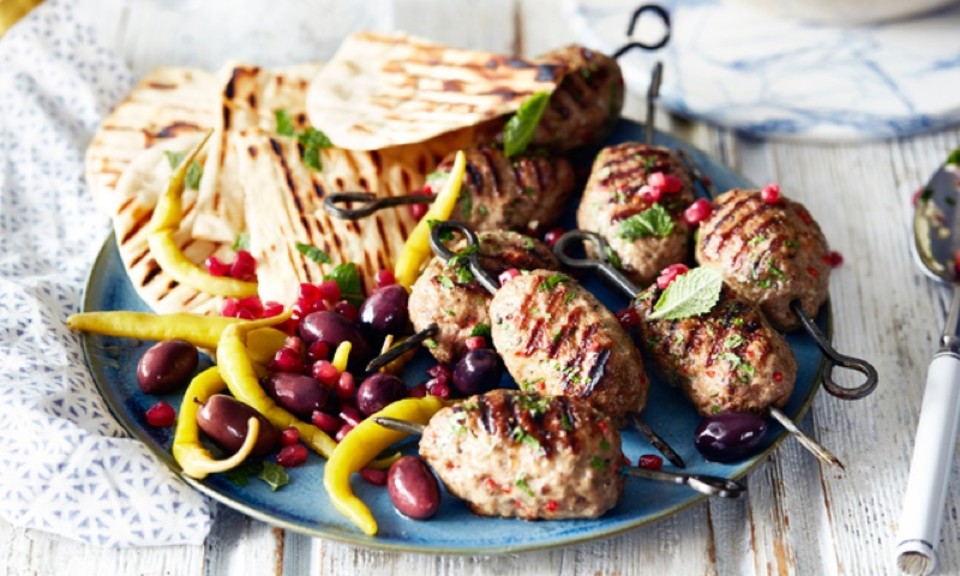 Avery
I never write reviews, but this place is DELICIOUS. I randomly picked a Mediterranean restaurant and Im so glad it was this one. Everything was amazing, and the portions are huge. I gave my wife my leftovers after I was too full to finish, and she said, did you even eat any of it? It literally looked like a full meal was left. Ill definitely be back!
Ahmad
Really liked the kebabs that I got. They were marinated well and the rice was well cooked. I was in a hotel, and the driver immediately spotted the confused person looking for something and handed me over my order.

Recommended wholeheartedly.
Kayowa
The food was very delicious! Most importantly, there was a hummingbird stuck in my apartment hallway and the delivery driver saved it! He held it in his hand and carried it back to safety. Now that's going above and beyond the call of duty!
Alicyn
The shawarma is incredible! The yogurt sauce was great too. The salad was surprisingly bland and leaked all over the bag. Other than that, everything was good. Would order from here again!
Chris
Ordered one of the catering options and it was a huge success. Were definitely ordering from them again. Thanks Pita Cafe!!!
ellen
My chicken was seasoned to keep me running back. My beef kabob was also delicious. My salad had those healthy greens in my salad. My salad was fresh and colorful. The quantity was plentiful. I had enough chicken & beef left for my husband to have his own plate. The rice was seasoned from the chicken & beef drippingsdelicious. French fries were good, but ordinary. They stood up nicely to the delivery tripstill a little crunchy. My only complaintthe tea. It does not have that sharp bite that black tea usually give you. In fact it taste like carton. It tastes Iike it was packaged a week agovey disappointing finish to an A+ meal.
Lauren
very generous amount of meat and rice is persian style which was one of the reasons why i chose this place. Their delivery fee and prices very reasonable as well. I will definitely order again
Jency
flavorful hummus and baba ghanoush, food still warm, veggies still have freshness; fairly priced for quality and quantity
Camille
The chicken kabobs were great, the rice was terrific, and I enjoyed both the yogurt dip and the babaganoush
Nicole
Super fast delivery. The food was delivered hot and fresh. Delicious falafel and gyro.
About us
Dinner, Mediterranean, Middle Eastern, Sandwiches, Wraps
Today

Delivery: 11:00 AM - 10:00 PM

Takeout: 11:00 AM - 10:00 PM

Delivery

Monday:

11:00 AM - 10:00 PM

Tuesday:

11:00 AM - 10:00 PM

Wednesday:

11:00 AM - 10:00 PM

Thursday:

11:00 AM - 10:00 PM

Friday:

11:00 AM - 10:00 PM

Saturday:

11:00 AM - 10:00 PM

Sunday:

11:00 AM - 10:00 PM

Takeout

Monday:

11:00 AM - 10:00 PM

Tuesday:

11:00 AM - 10:00 PM

Wednesday:

11:00 AM - 10:00 PM

Thursday:

11:00 AM - 10:00 PM

Friday:

11:00 AM - 10:00 PM

Saturday:

11:00 AM - 10:00 PM

Sunday:

11:00 AM - 10:00 PM